Sprinkler Systems ...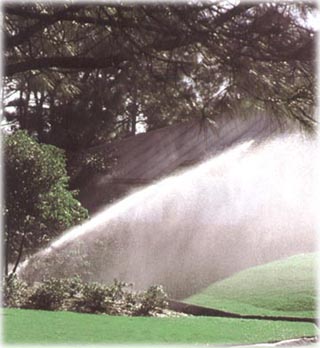 John's Lawn Care & Landscaping knows how to keep your lawn lush and green with a new or expanded lawn irrigation system.
Using sprinkler systems from Rainbird®, Hunter®, Neilson® and Toro®, we offer three-year warranties and maintenance programs.
Our solutions provide consistent performance, effective close-in watering, and even distribution, not to mention the convenience, extended plant life, lower water usage, and financial benefits that a sprinkler system offers.
To discuss your next lawn irrigation project, call John at 302-537-6025 or submit our Contact Form.
---
Copyright© 2002-2010 John's Lawn Care & Landscaping
Web site design and maintenance by Sussex County Online.